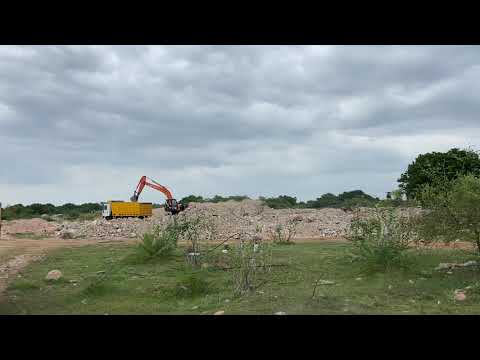 Even wondered how mining of Potash feldspar is done and loaded to your place? This video show glimpse of stock area at stark mineral mining unit.
Raw material extraction of feldspar rock mining process.
Step 1: Mining planning is carefully examined by engineers.
Step 2: The Engineering team gives Drilling team instruction on the selected area.
Step 3: Drilling team performs 5 to 7 ft deep multiple holes in ground in certain pattern which is helpful to loosen up the feldspar rocks.
Step 4: Blasting team analysis the area and pattern and then stuff the Eds with different timing allowing it to crack evenly and more efficiently without making any noise with an electric spark.
Step 5: Excavator then pulls apart loosen feldspar material.
Step 6: It now gets loaded to dumper which are then diverted to fill up stock area for each grade.
Step 7: On receiving order, product is delivered with 7-14 days to your place depending on the location.
Thats it folks. Hope you learned something new today!